EDEN PRAIRIE, MN ? Blue Sky Chimney Sweeps (http://www.mplsblueskychimneysweeps.com/), in Eden Prairie, is providing homeowners with fireplace safety tips as they decorate their homes for the holidays this year.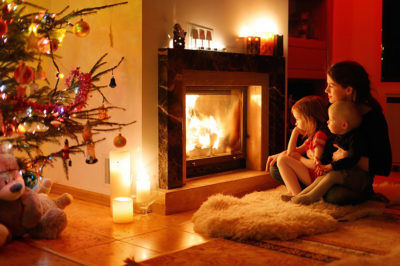 It?s very common for decorations to be placed on the base and on top of the fireplace; especially hanging stockings, stringing greenery and fixtures. If not careful, these decorations can become a fire hazard when placed close to the fireplace. These safety tips will help you ensure you, your family and your guest?s safety this holiday season:
1. Don?t hang decorations or stockings from the top of the fireplace when the fireplace is lit. Ribbons, greenery and stockings are all flammable and can catch on fire, so be sure to remove them when lighting a fire.
2. Choose fire-resistant decorations to help prevent a fire. Fire-resistant decorations doesn?t mean that they won?t burn, but it does make them less likely to ignite by accident.
3. Use a spark guard to prevent embers from crackling out of your fireplace. A spark guard can help keep your furniture and holiday decorations safe from sparks.
4. The Chimney Safety Institute of America recommends having a free 3-foot zone around your fireplace to help prevent a fire. This includes everything from furniture to Christmas trees to pillows and blankets.
Dave Lambert, the owner of Blue Sky Chimney Sweeps, stated: ?If you?re not sure if your fireplace is safe to use call Blue Sky! We?ll do a full safety and maintenance inspection and we?ll also do what?s called a Level II camera inspection of the flue liner (the chimney pipe) to ensure that it has the necessary integrity and is doing its job. This is a vital safety check that needs to be done before using the fireplace.?
Blue Sky Chimney Sweeps is family owned and operated, and has over 20 years of experience in the chimney repair and cleaning field, and all of their masons and sweeps are licensed and insured. They are members of the National Chimney Sweeps Guild and are certified by the Chimney Safety Institute of America. Blue Sky offers chimney cleaning in Minneapolis and the metro area. For more information on chimney services from Blue Sky Chimney Sweeps, visit http://www.mplsblueskychimneysweeps.com, or call 952-944-1744.